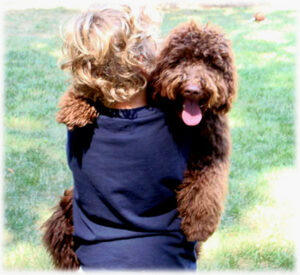 You can't buy loyalty, they say, bought it though the other day.

You can't buy friendships, tried and true. Well, just the same I bought that too.

I made my bid and on the spot, Bought love and faith and a whole lot of

happiness, so all in all, the purchase price was pretty small.

I bought a single trusting heart, that gave devotion from the start.

If you think these things are Not For Sale

Buy a brown-eyed puppy with a wagging tail.

-Author Unknown
To reserve your puppy, a $500.00 deposit is required. This deposit will be credited toward the final purchase price. Your balance due is to be paid when the puppy is delivered to their forever home. A small delivery charge may be imposed. We will ship anywhere in the World. Shipping costs will be paid by the adopter.
***Breeder reserves the right to retain any puppy/puppies for their breeding program in all litter***
Your Puppy will arrive with:
* Pedigree
* Veterinarian's Health Certificate stating that your puppy is healthy at the time of arrival
* Two Year Warranty
* Record of vaccinations
* Spayed/Neutered certificate
* Microchip number
* De-wormed
* Care Instructions
* Sample bag of food puppy has been eating (Blue Wilderness Chicken puppy food)
I have read and do fully understand and accept the terms of payment and non-refundable fee towards booking, purchase, and delivery.
Signature: _______________________________________________
PAYMENT METHOD (Circle One):
CHECK / Money Order: _____________________________________
Wire Transfer: ____________________________________________
If paying by Check or Money Order, please make payable to Sandcastle Labradoodles.
Mail to:
Sandcastle Labradoodles
C/O Tim & Janet Ingersoll
PO Box 128
Bells, Texas 75414
If paying by Wire Transfer, please call 352-343-8100 to exchange Banking Information.